Even rain isn't a blessing for Thar's farmers
This is because not all of Thar received adequate amount of rain. Moreover, the rain arrived late this year. Social activist Ali Nawaz Chauhan told me that farmers normally sow the seeds in July or late August, but this year they had to cultivate the land in September due to the untimely rain, which affected the harvest and resulted in a lower than expected yield.
Bano Mal, a farmer from Chelahr, spent more than RS 50,000 on 20 acres of desert land after the rains. His family of seven worked hard during the sowing period but after six months, he has a yield worth Rs66,000 only.
Farmer Haji Jearo Sand told me that his family of four cultivated four acres of land and spent over Rs17,000 but had a harvest of not more than Rs22,000. He also said that some of their neighbouring areas including Tardos, Saranghiar, Janjhi jo Tar and Heerar have also suffered from a poor harvest this season.
On top of the poor harvest, low market prices for their produce is adding to the farmers' woes.
During the sowing season, the price for seeds goes high, but at the time of the harvest, the value for the crop in the market is only 50% of that of the seeds. The market rates of guar, bajra, till, moth and mung have hit an all-time low.
Farmer Bhopat Rai has had minimal yield in the last three years. This year's yield is fairly reasonable but due to the unfavourable market, he won't be getting much in return.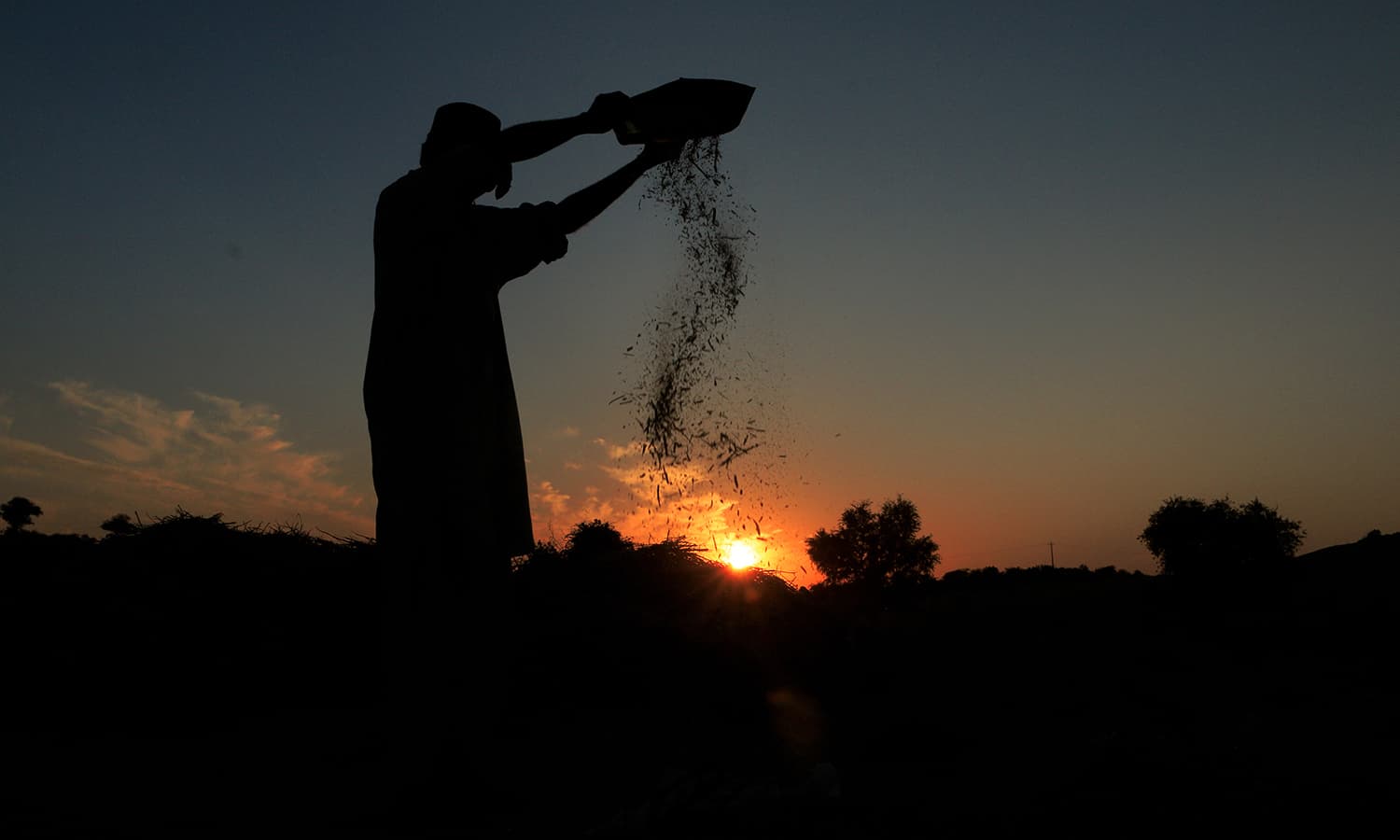 Some farmers are refusing to sell their produce in the market unless the rates increase. Loono Mal invested around Rs30,000 but he only expects Rs18,000 in return from the market. He told me he will not sell his crops for such less money. The situation is the same in nearby villages as well, where people have decided to store their yield.
But this might not last for very long as selling crops is the main source of income without which farmers would find it difficult to cope.
Cultivating land is their way of life, Sodhi Bheel told me. She doesn't know where else to go if not stay on her land and grow crops, she said.
Activist Mukesh Raja told me that the government needs to build a canal that will bring water to Thar.
Since Thar is a fertile desert and its soil is suitable for several crops, an affluent future awaits the region if the water problem is tackled wisely. All it needs is political will, he said.
All photos by the author.
---